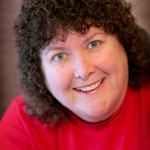 Welcome! I am Connie Ragen Green, an online marketing trainer and mentor. This is a site I have set up to do some 'behind the scenes' things for my business. To find out more about me, please visit my blog at Huge Profits Tiny List. My goal is to teach as many people as possible how to build a profitable online business.
..
Thanks to Lynette Chandler for creating the Kindle Loader plugin. You can pick up your own copy of it at this link.
This is my Special Report on writing eBooks. You can download it here and read it on your computer, your iPad, or your Kindle.